Candidates
We work with some of the most prestigious and well known recruitment agencies in the UK, from corporate to small independents, we cover all sectors of the industry. So when it comes to placing you in your perfect role with your ideal employer, our highly experienced team of meticulous, conscientious consultants will focus on you, your likes, your dislikes, your past experiences and your future career goals; in order to place you into the most suitable recruitment role and company for you.
All of your information will be totally confidential and we will never submit your CV to a company without your permission.
We Recruit through all levels within the following recruitment sectors:
Commercial and Secretarial
Banking and Finance
Medical
Pharmaceutical and Scientific
IT
Media
Engineering and Technical
New Media and Design
Social Care
Legal
Industrial
Executive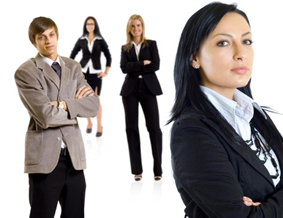 Why choose Nicole Raymond?
We cover the whole of the recruitment industry, all sectors
We have a range of clients, from corporate to small independents
We provide you with as much information as possible about the position and potential employer so that you can make informed and careful decisions
Our consultants are experienced recruiters who can help you with your needs and requirements to find you the perfect job and company for you
We will never submit your CV without your prior permission